[ad_1]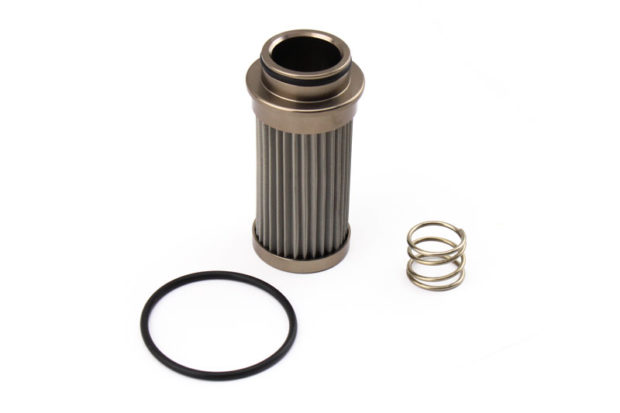 This is the first product from an exciting new line we have just developed, In-module Fuel Filters.
It is not uncommon for later model vehicles to have the post pump filter incorporated into the fuel pump sending unit located in the fuel tank, as opposed to the traditional in-line filter located in the engine bay. This DeatschWerks Subaru specific filter is the first of a new line to replace the OE in-module filter, commonly made of cardboard, with a high performance, stainless steel, E85 compatible filter.
100% direct replacement for the 04-07 WRX, STi, Outback Sport, and 04-08 Forester. This filter will replace the OE cardboard unit, which is not ethanol friendly, and is normally only serviceable by replacing the entire sending unit at a cost of several hundred dollars. Installation only takes a few extra minutes when upgrading to a DW fuel pump at the same time like the DW200 or DW300 Subaru fuel pumps, PN's 9-201-0791 and 9-301-0791.
Stainless Steel Mesh, 40 Micron
E85 Compatible
100% direct replacement
$89 MSRP
For more information on this fuel filter, check out DeatschWerks.
[ad_2]

Shop Now