[ad_1]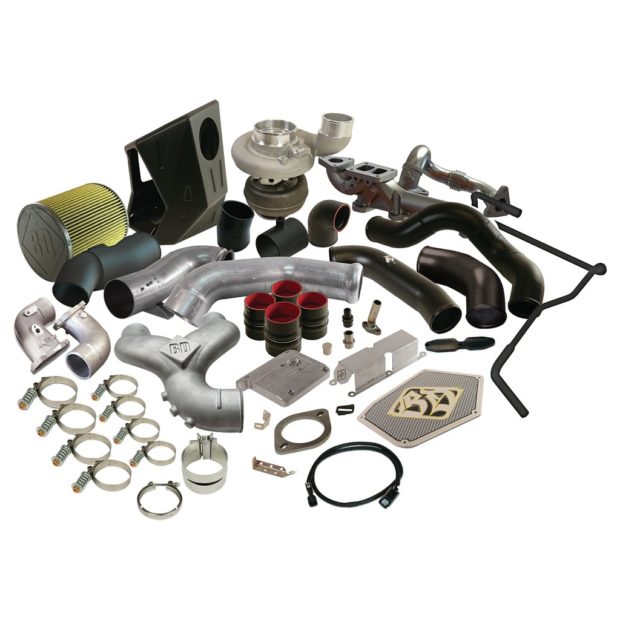 Our Scorpion kit is the best option for a top quality, complete, clean installing kit to take your Powerstroke to the next level.
Now available with all the performance benefits of an SX-E turbo including quicker spool up and higher flow with a smaller inducer size. The BD exclusive components of the new Scorpion Kit are engineered for performance and reliability gains from stock into the 525-650HP range with a fuel delivery upgrade.
All new BD compressor cover with 90deg 2.75″ outlet
BD high performance T4 flanged manifold, stainless heatshield & crossover tube
BD billet aluminum pedestal block with oil drain & feed
BD high strength A356 aluminum intake horns
BD high strength A356 Y intake with meth, NOS or boost pressure sensor bosses has optimal flow path over welded flange designs
BD custom 4" cold air intake with 8″ OD high-flow velocity stacked washable filter
BD complete high flow aluminized 4″ downpipe
BD cold air charge tubes, 3.5″ intercooler to intake with pressure sensor provision
For more information on these turbo kits, check out BD Diesel.
[ad_2]

Shop Now