[ad_1]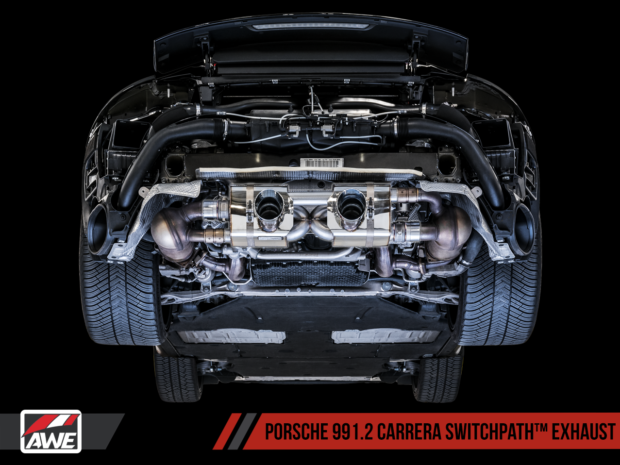 Spool up with SwitchPath. Presenting the AWE Tuning 991.2 PSE SwitchPath Exhaust:
Max gains of 11 hp and 7 ft-lbs of torque at the crank (Carrera S)
Max gains of 14 hp and 17 ft-lbs of torque at the crank (Carrera base)
Featuring an X-pipe and true balance pipe
Retains factory PSE operation
Exhaust flow is continuously routed through integrated X-pipe, delivering a constant exotic tone regardless of valve position
Factory-matched valved and non-valved inlets
No muffler packing means the tone will not change over time
Fits S and base 991.2 Carrera 3.0Ls equipped with PSE
Less is more: clean, straight-through design maximizing flow and performance
102mm double-walled tips available in chrome silver or diamond black
Engineered, designed, and manufactured in-house at AWE Tuning
Handcrafted from U.S.-sourced CNC mandrel-bent 0.065" wall T304L stainless steel
Precision TIG-welded
Direct bolt-on for factory-like simplicity
Perfect fitment – guaranteed
AWE Tuning No Check Engine Light Guarantee
Featuring the AWE Tuning Lifetime Warranty
Confirmed to fit Coupe, Cabriolet and Targa models.
For more information on this exhaust, check out AWE Tuning.
[ad_2]

Shop Now